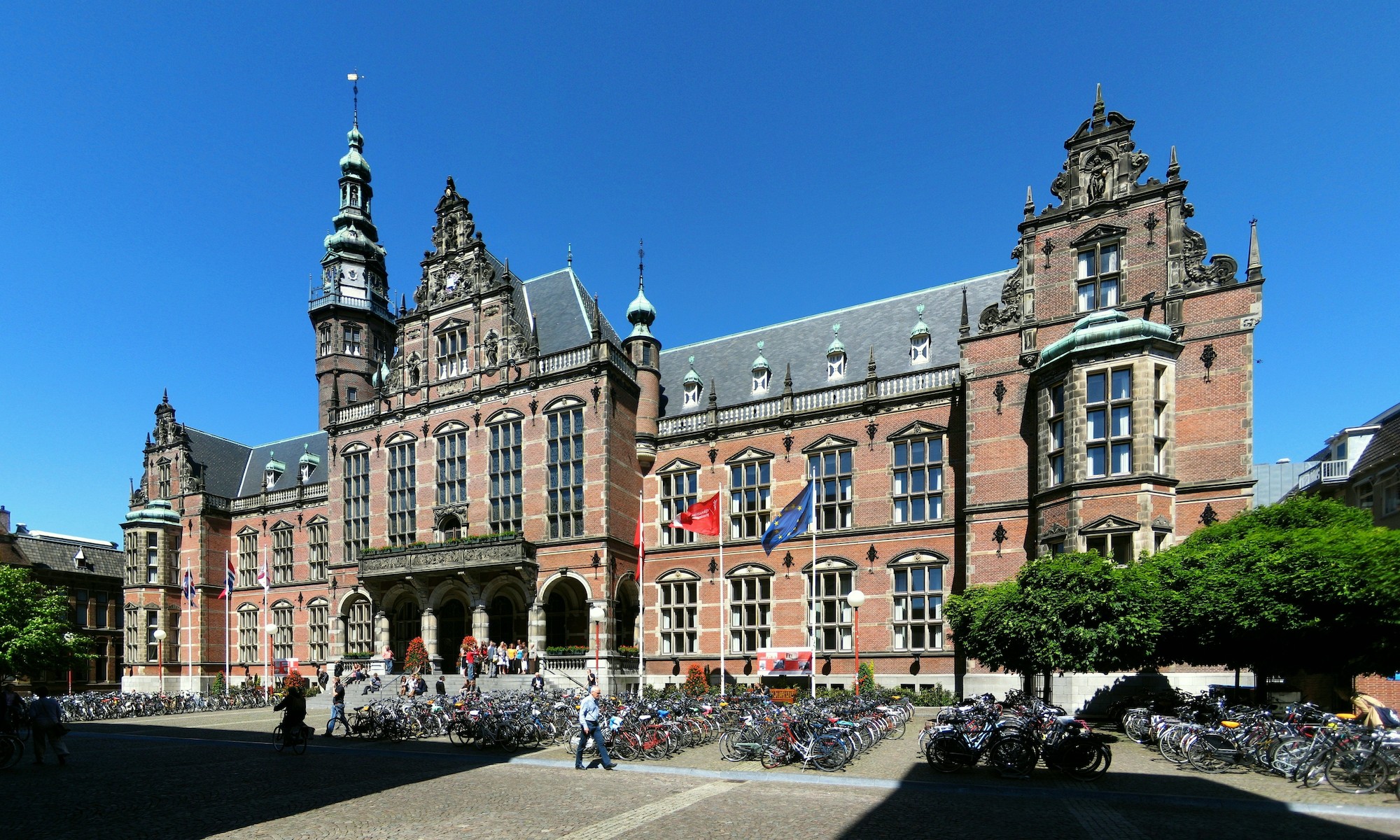 ©UG, Photo: Wutsje, CC-BY-SA 3.0
University of Groningen
"The University of Groningen is an internationally oriented university with a rich academic tradition. Since the establishment in 1614, the university has brought forward striving academics, like the first female student, the first Dutch astronaut and various Nobel prize winners."
"[It] is a research university with a global outlook, deeply rooted in Groningen, City of Talent. Quality has had top priority for four hundred years, and with success: the University is currently in or around the top 100 on several influential ranking lists."
"Geographically, the University is rooted in the Northern part of the Netherlands, a region very close to its heart. We connect education and research with sustainable and economic processes within society. This comes together in our three spearheads: Energy, Healthy Ageing [and] Sustainable Society."
(Excerpts taken from: https://www.rug.nl/)
Groningen
"Groningen is a lively student-city with around 50,000 (international) students. It's no wonder then that the city's slogan is "Nothing tops Groningen" (in Dutch: "Er gaat niets boven Groningen"). The high student population in Groningen brings the average age of the town down to 36; this makes Groningen the youngest city in the Netherlands."
"That means there's always something to do, with various art and music festivals, theatres, cinemas and performance venues catering to all tastes, whether you prefer to watch or want to join in. The Groninger Museum with its world-renowned contemporary art exhibitions and the 133-year old Stadsschouwburg, one of the oldest and best-looking city theatres in the Netherlands, are must-visits, too."
(Excerpts taken from: https://www.rug.nl/)